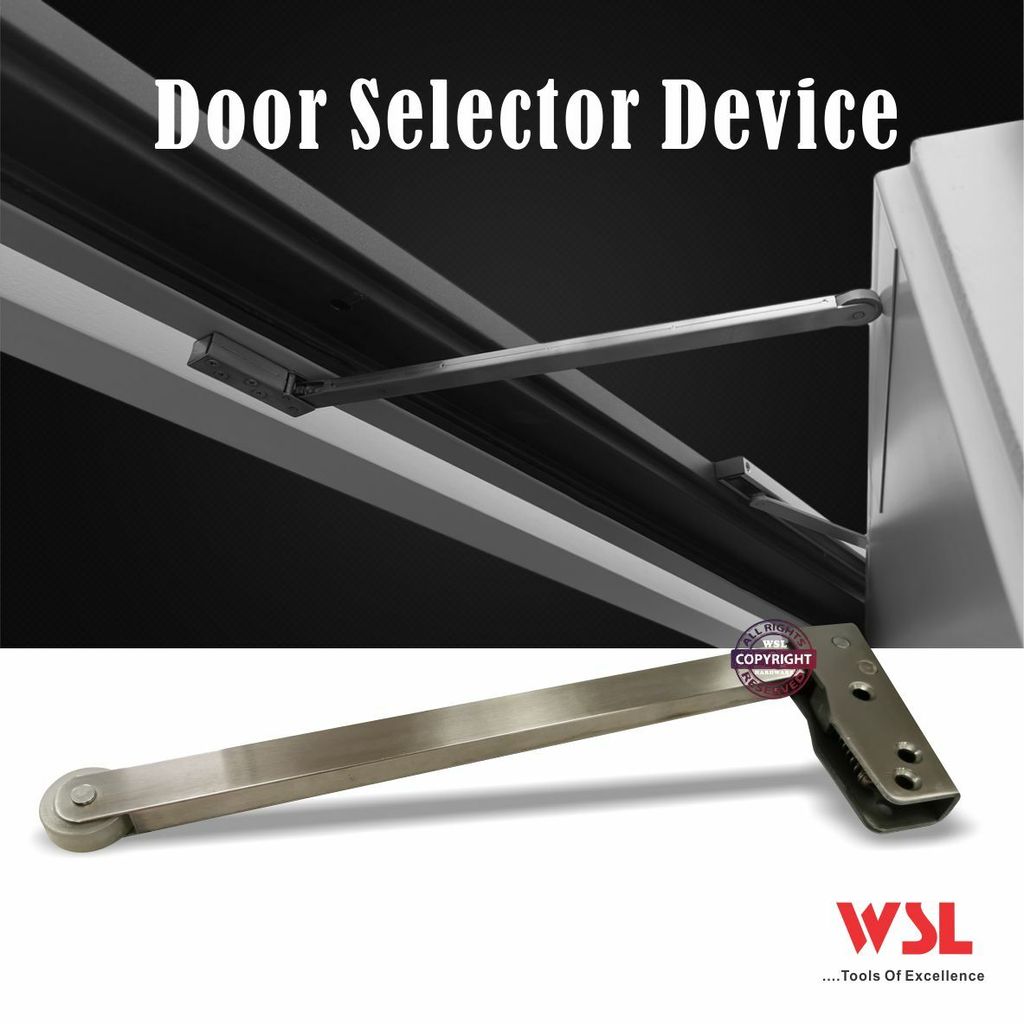 Door Selector Device ( Stanless Steel sus304 )For Double Leaf Door Selector
Product Description
Make sure this fits by entering your model number.
Product contain : 2 pcs Fire door shutter, Some screws Supporting the use of a product on the fire door. Main effect is used on double open the door, prevent fire when two doors are closed when the clip together, the door leaf with the suitable device in closed can tandem shut tight.
This is in the lock shaft and small shaft locking mechanism, the locking plate end of the locking mechanism with the release of shaft contact coordination, release the shaft end is stretched out in the outside shell, touches a door leaf in the end.
One end of the rocker arm in lock shaft, on the other side has to be another door leaf touched touch device, locking shaft and small shaft respectively restore torsional spring lock. Solve the order problem of double fire door close, make the fire door and reliable fire protection, partition.