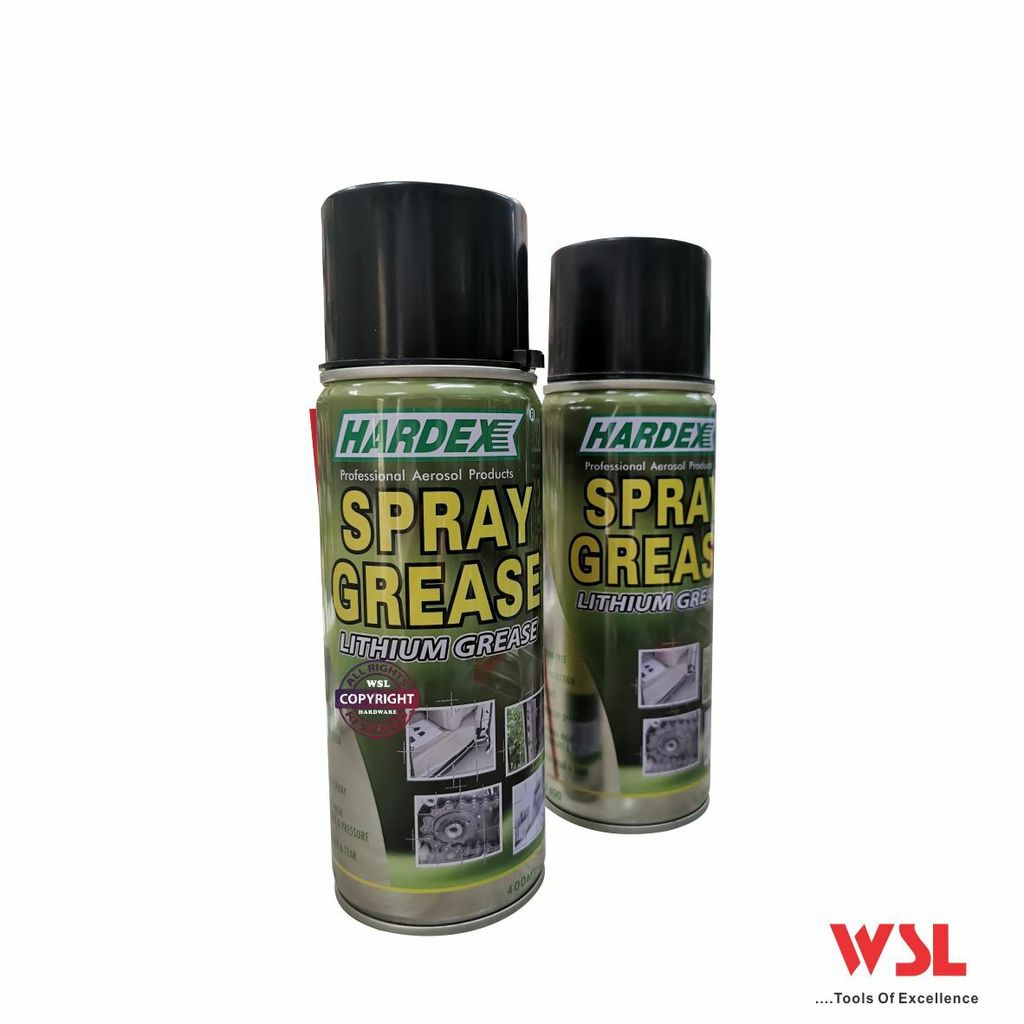 HARDEX HD600 SPRAY GREASE ( 400 ml )
Product Description
HARDEX SPRAY GREASE (400ML) Specially engineered to provide film strength, shear resistance and mechanical stability required for good grease lubrication. In most cases, machine down time and parts worn out is caused by grease breaking down and leeching out from ejector pin and cams.
HARDEX® Spray Grease is carefully formulated with the highest quality ingredients to significantly reduce this problem. It is able to withstand high temperatures up to 650º F and high pressure.
Recommended Applications: Lubricates all types of mechanical moving parts, car hood and trunk latches and car & truck doors.