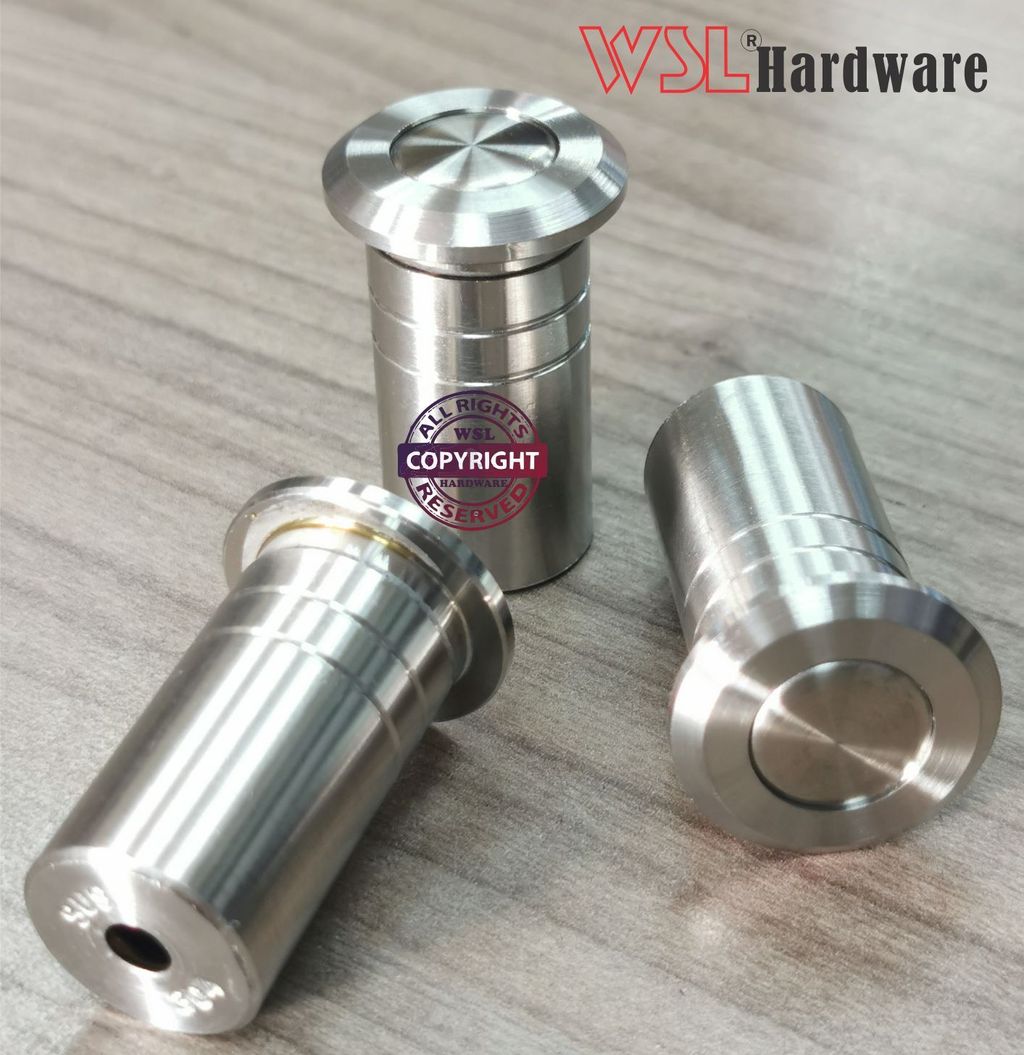 Stainless Steel 13mm Door Dust Proof Socket Latch ( sus304 Stainless Steel )
To be used with manual or auto flush bolts
Keep dust free . Simple installation .
Material : sus304 Stainless Steel
The dust proof strike is designed for use with the bottom bolt of all flush bolts.
The dust proof stike is nearly flush with the top of finished floor.
Spring loaded plate receives bolt throw and keeps dust out.
That is to say, spring loaded plunger returns to floor or threshold level while flush bolt is retracted, eliminating need to clean standard floor strikes.